Precision at it's finest.
Lately I've been shooting more and more watch brands, recenlty I was  given  the opportunity to photograph the awesome race car driver Filipe Albuquerque and some  incredible TAG Heuer watches.
Filipe Albuquerque is a professional Portuguese driver that will soon be competing on the IMSA 24H DAYTONA in the United States and later next year in Spain for the European LE MANS series.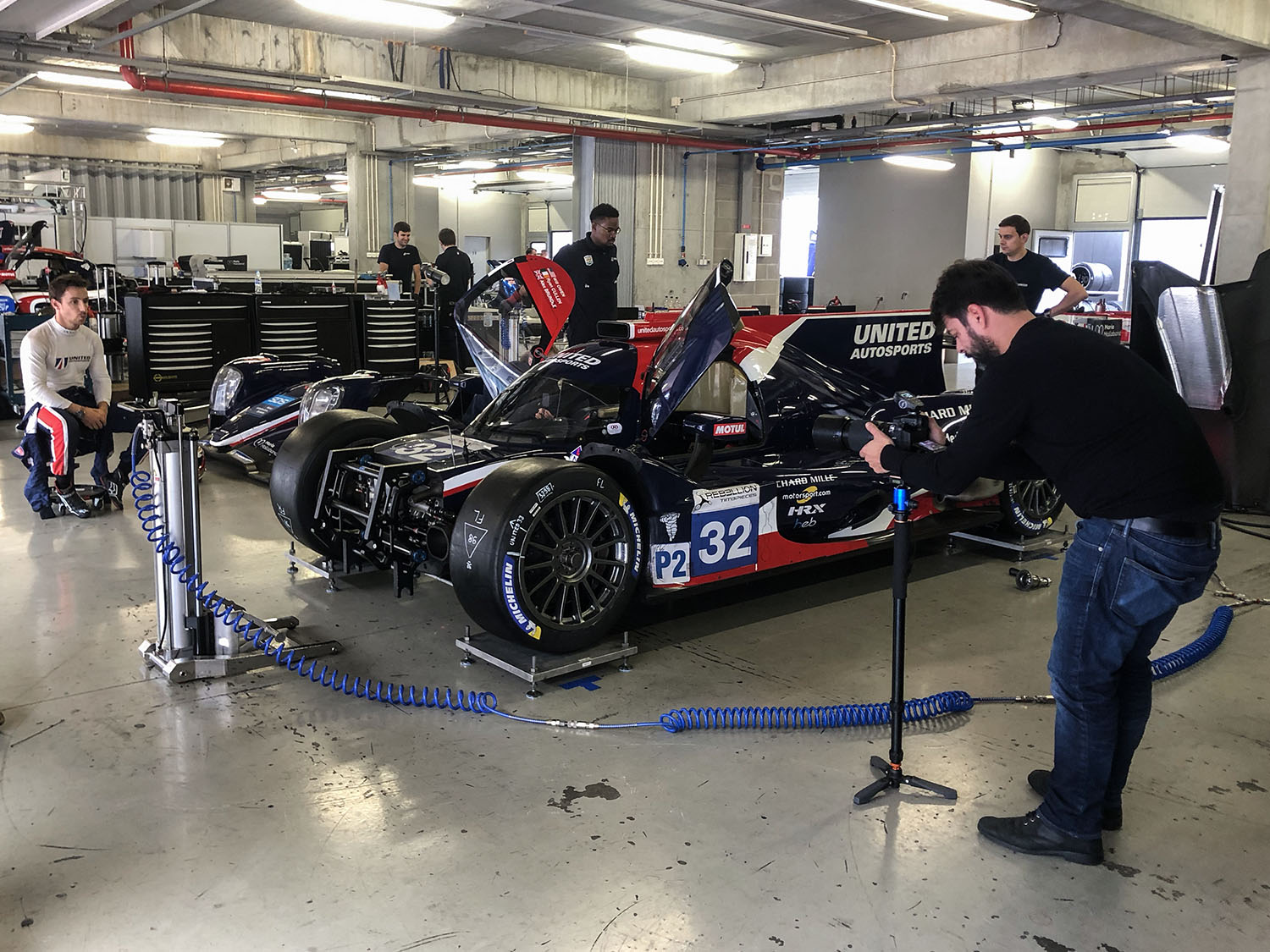 We were able to photograph United Autosports in the pit lanes at AIA (Autódromo Internacional do Algarve), this was on a Monday post race weekend, there was less pressure than before a race, however the confusion and the elements that make this environment were incredible. The smell of the tare-mat tracks, used tires and oil. The mechanical noise of the machines operating, the precisision of their movements, were just unbelievably powerful. It was quite rainy so the conditions didn't make this an easy task and we were very time limited having only a total of two hours to complete this shoot. I tried to keep the shoot simple or it would have been inpossible to get the shots needed.
I  wanted to create  dynamic and interesting images, to really feture TAG Heuer watches,  this was a demanding task due to the fact the backgrounds were crowded with a lot of clutter and the watches were a small object in this complex environment. They could easily lose their visual relevance in the frame.
I'm really satisfied with the results, and the overall experience, the full results can be checked right here.
For such a variety of shots the lighting setups used we're all very different. For some we used a single flash and others a combination of them.
In this kind of situation I count on my Profoto OCF and their amazingly reliabily , the batteries lasted long enough for us to work without being concerned about them depleting, there were no cables bothering us or our surroundings.
Another important factor was the weight of the Profoto A1 and the B10 plus, because they are so light it was really easy for my assistant to transport them and also to move from one position to the other. Since the day was cloudy and rainy we used Profoto's color temperature regulator to bring a nice warm light to the shots.
I used a monopod for this shoot for a couple of reasons, one being that it is lightweight and practical to carry and move around, it also allowed me to adjust the lights without moving the camera and compose at best my shot. I used a macro lens to achieve the best results capturing the essence of the TAG Heuer accessories.
I would like to thank my assitant Petko Angelov and also the make up artist Claudia Fonseca, they both did an excellent job!
A special thanks to Filipe Albuquerque and the United Autosports team.
And last but not least, big thanks to Mafalda Gomes from Torres Distruibuição for giving me this amazing opportunity.
FUJIFILM GFX 50s
FUJIFILM 120mm MACRO Lens GF
FUJUFILM 250mm Lens GF
FUJIFILM 32-64mm GF
FUJINON LENS
TELECONVERTER GF1.4X TC WR
WESTCOTT Rapid Box
WESTCOTT Collapsible Backdrop
PROPHOTO A1
PROPHOTO B10
PROPHOTO B10 Plus
PROPHOTO Air Remote
3 Legged Thing Monopod
Thinktank Naked Shape Shifter v2.0
Boom Arm (hand held)
SANDISK Memory Cards