The only V-mount Batteries You Will Ever Need
How many times have you ever been out for a shoot and realized that the batteries for your lights or camera are dead?
Yeah, I think we have all been there and today I'm going to be giving a solution to that problem. The folks over at FXLion have gracefully sent me a lifesaver for products in the Atto One Battery.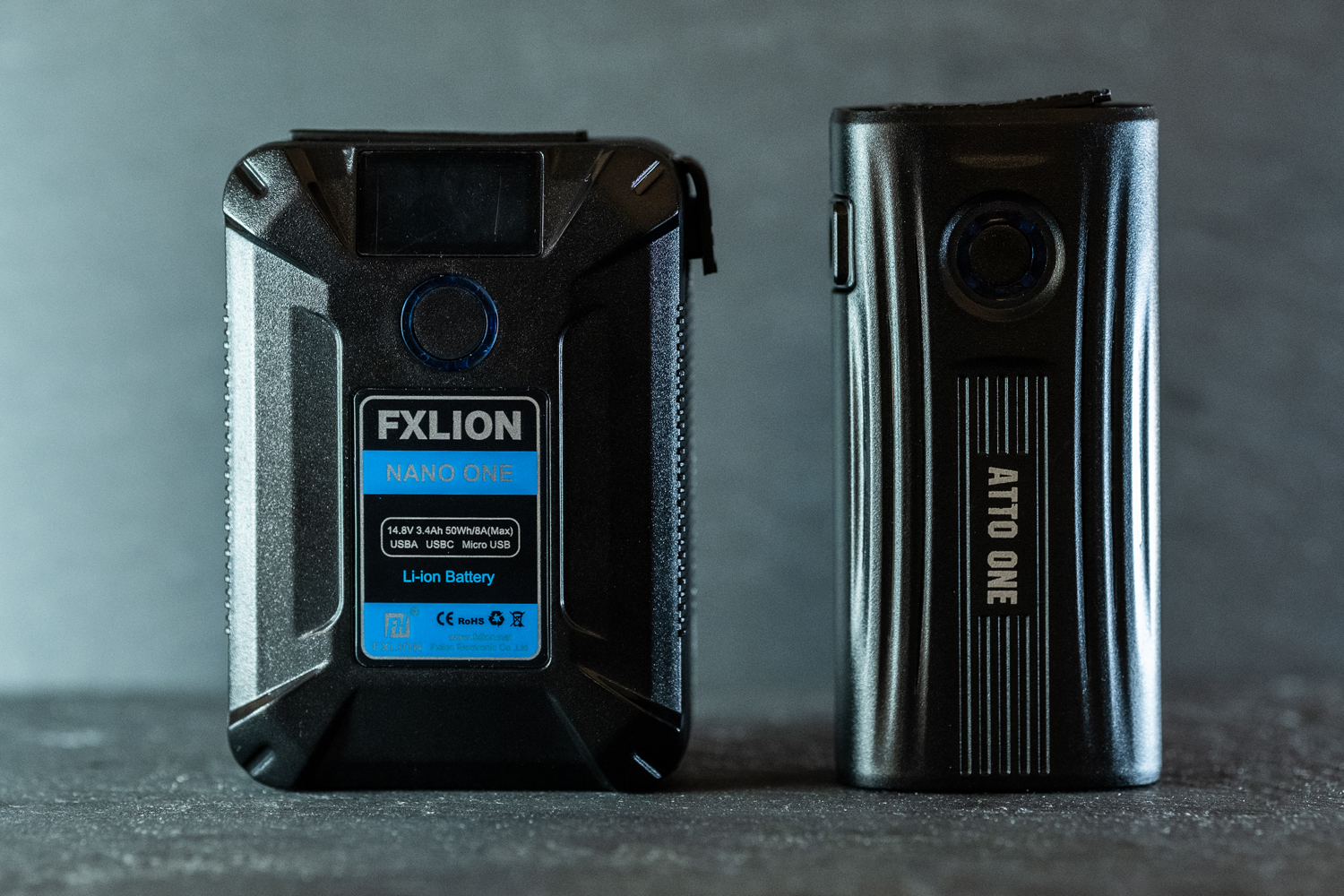 I have been using the Nano one personally for many years and have loved it.
That's why when the folks over at FXLion sent me the Atto One I was excited to try it out. The Atto´s small and compact design makes it easy to bring with you anywhere you go. The Nano packs a punch with 50wh and the Atto One 37wh of power really allow ´s you to keep your equipment going all day.
The best thing about these batteries is the USB & USB-C output, which can charge your MacBook or any other USB-C compatible device on the go.
The Nano One & Atto One both include D-Tap ports as well to make tethering on location nice and easy
Capacity: 3.4Ah 50Wh
Voltage: 14.8V
Working Current: 8A (max.)
USB-A Output: 5V/2.4A | 9V/2A | 12V/1.5A
USB-C In/Output: 5V/3A, 9V/3A, 12V/3A, 15V/3A, 20V/2.2A
Micro USB Input: 5V/3A
D-Tap In- / Output: Yes (1x)
Dimensions: 100(L)mm*71(W)mm*35(H)mm
Weight: 310g
Capacity:5.0Ah/7.4V /37Wh
USB-A: 5V/2A
USB-C: 5V/3A 9V/3A 12V/3A 15V/3A 20V/2.2A
D-Tap: 12V/3A(Max)
φ2.1 DC:7.4V/5A(Max)
USB-A+USB-C+D-Tap+φ2.1DC:74W(Max)
4 channels can work at the same time, total output is 74W(Max)
Charge: only by USB-C,5V/3A 9V/3A 12V/3A 15V/2A 20V/1.5A
Indicator: 4-Level LED indicators
Dimension:50.7mm(L)*35mm(W)*104.5mm(H)
Click the picture below to view the video