A Pro wrestler was in town
One of the things I love the most about photography is that it has given me the opportunity to meet some extraordinary people. I'm excited to share my latest series of Portraits of the awesome kick ass WWE wrestler Killer Kelly @kellywrestling.  

She is currently signed to WWE performing in the United Kingdom division NXT UK. She is well known for her appearances in Westside Xtreme Wrestling as well Pro-Wrestling EVE.  I noticed she was in town and reached out to her, sometimes you just have to take chances like that.
KillerKelly in the Ring with the ProfotoB10 By Joao Carlos from JOAOCARLOSPHOTO on Vimeo.
Testing Profoto demo gear
A couple of days earlier  I  had a visit from Rafa from Innovafoto who are the Profoto Iberian Representatives. I was given the opportunity to photograph using  Profoto's brand new demo model, that just launched. Small but very compact and powerful new OCF PROFOTO B10.
Searching for the perfect location
I didn't want to shoot Killer Kelly in the studio, I wanted to find a classic boxing gym. For that, I did a quick google search and found maybe four or five options but in general, they all had a modern feel and vibe. Until I found the perfect space, it had all the making of the perfect location, with old vintage fotos on the walls and the smell of sweat in the air. I have to give a Bigs thanks to Paulo Seco Boxing for letting me and my team shoot there.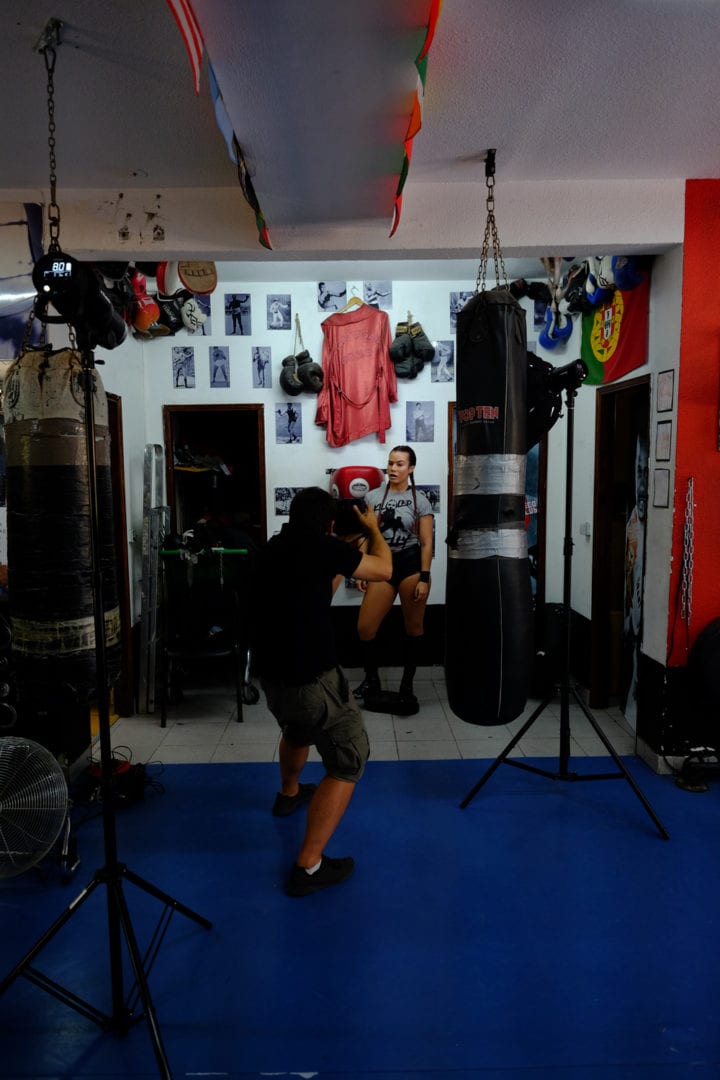 The B10 and the rest of the lights
I only had access to one pre-production B10, so this was the perfect opportunity to test it along with my classic Profoto B1 and my A1 on and off camera flash. I also use the Profoto air remote for Fuji to be able to have HSS and TTL control. I'm taking stills using my Fuji film GFX 50 S with 32-64 f4 Fujinon Lens.
I couldn't pass up the opportunity to photograph and really test the new Profoto mini powerhouse.
The Profoto B10 is a big light in a small package. The B10 is the shape and size of a medium size lens or size of a boxing glove, it fits into any regular size camera bag, it's cordless, and lightweight, weighing in at 1.5kg. Also, it is compatible with all OCF accessories.
Although the B10 is small and compact, it really packs a punch, the B10 has the power of 5 speed Lights, so they say, which should be enough to overcome almost any working conditions, and or Killer Kelly.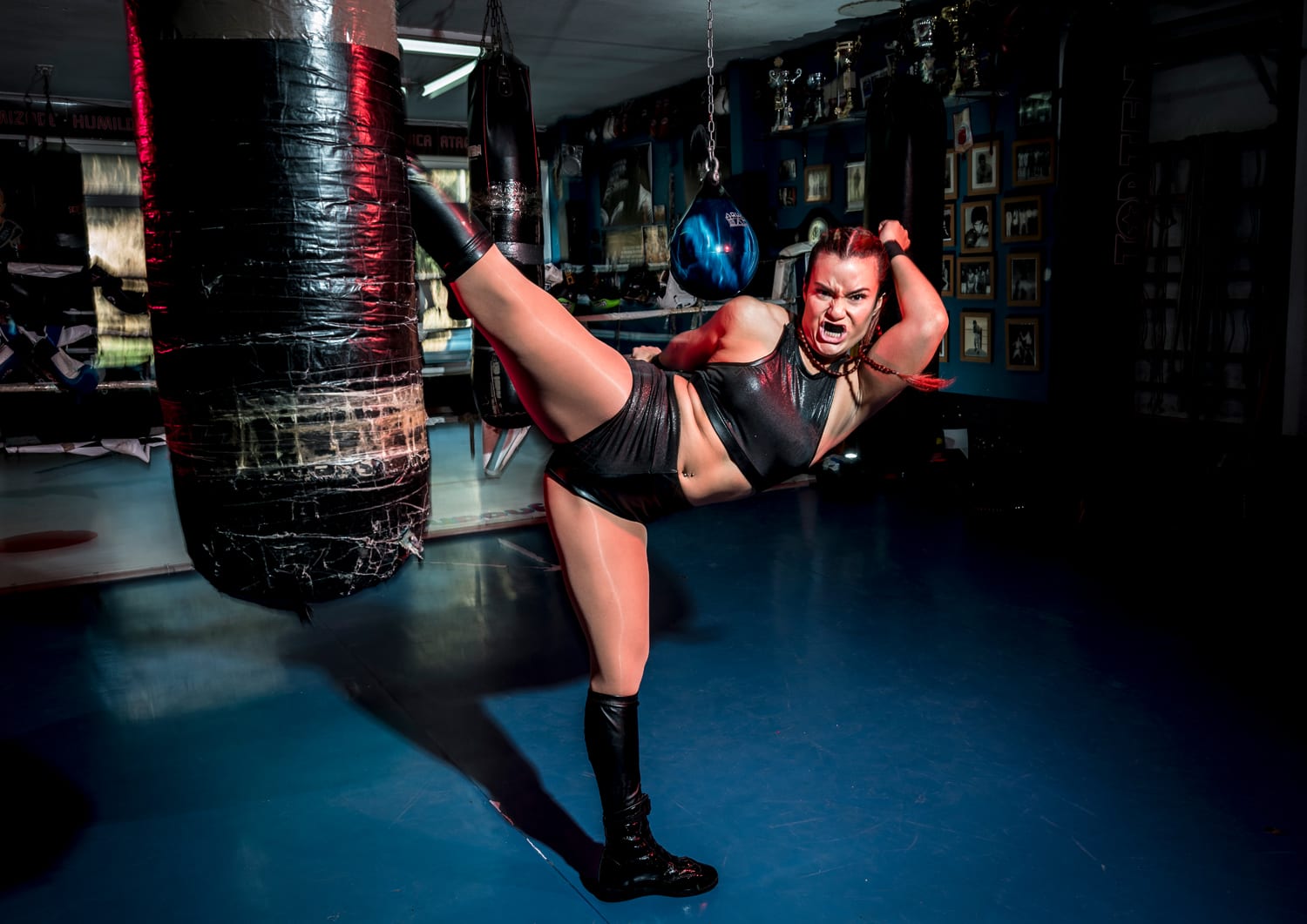 B10 is even great for video
The B10 is more than just a flash that I use to create dramatic stills with. It's also a continues light, that can be used to light both stills and video. It's flicker-free and dimmable. Adjustable color temperature makes it easier to blend with ambient light.
With all this said the B10 at first look is perfect for the modern filmmaker like me, who shoots both videos and stills.
More portraits of Killer Kelly
For those of you who want to know more about Profoto B10's tech specs here is some info:


Gear List
Fujifilm GFX 50S with grip;
FUJINON LENS GF32-64mmF4 R LM WR;
Profoto B10, B1, and A1;
Profoto OCF Softbox 2′ Octa and OCF color gels;
AirRemote TTL for Fujifilm;
BlackRapid Cross shot;
Sandisk SD Cards;
Lightstands;
ThinkTank Naked Shapeshifter 17 V2.0.
3Legged Thing Tripod
Credits
Big thanks Pedro Davim for the behind the scenes video and my friend and talented photographer Marlena Elise for help on the shoot day the great behind the scenes stills you will see in the post.
There is always time for a group picture at the end.