FUJIFILM's GFX100 meets FRANCK MULLER's Master Clock!
I recently had a shoot for legendary watch brand Franck Muller, they create authentic works of art that tell time. 
The concept was a gentleman driver, combining custom cafe racers and a well dressed tailored gentleman driver. This was definitely a super cool concept. However when you're shooting on location there are so many factors that come to play.
Our adventure would take us to the streets of Downtown Lisbon.
Another important factor in our shoot was the watches themselves are very small and shiny and they are also super reflective if that wasn't enough, our model had a mirrored helmet and visor. I was commissioned to shoot stills and video.
This gave me the perfect opportunity to film with the new Fujifilm GFX100 and really test its versatility in a real world working environment. In these situations it's crucial to have a fast and responsive camera. That was definitely my first impression of the GFX100, I usually have a dedicated video and separate stills camera. For this session, I took some stunning stills at maximum quality 102 mpx with the Fujifilm GFX100.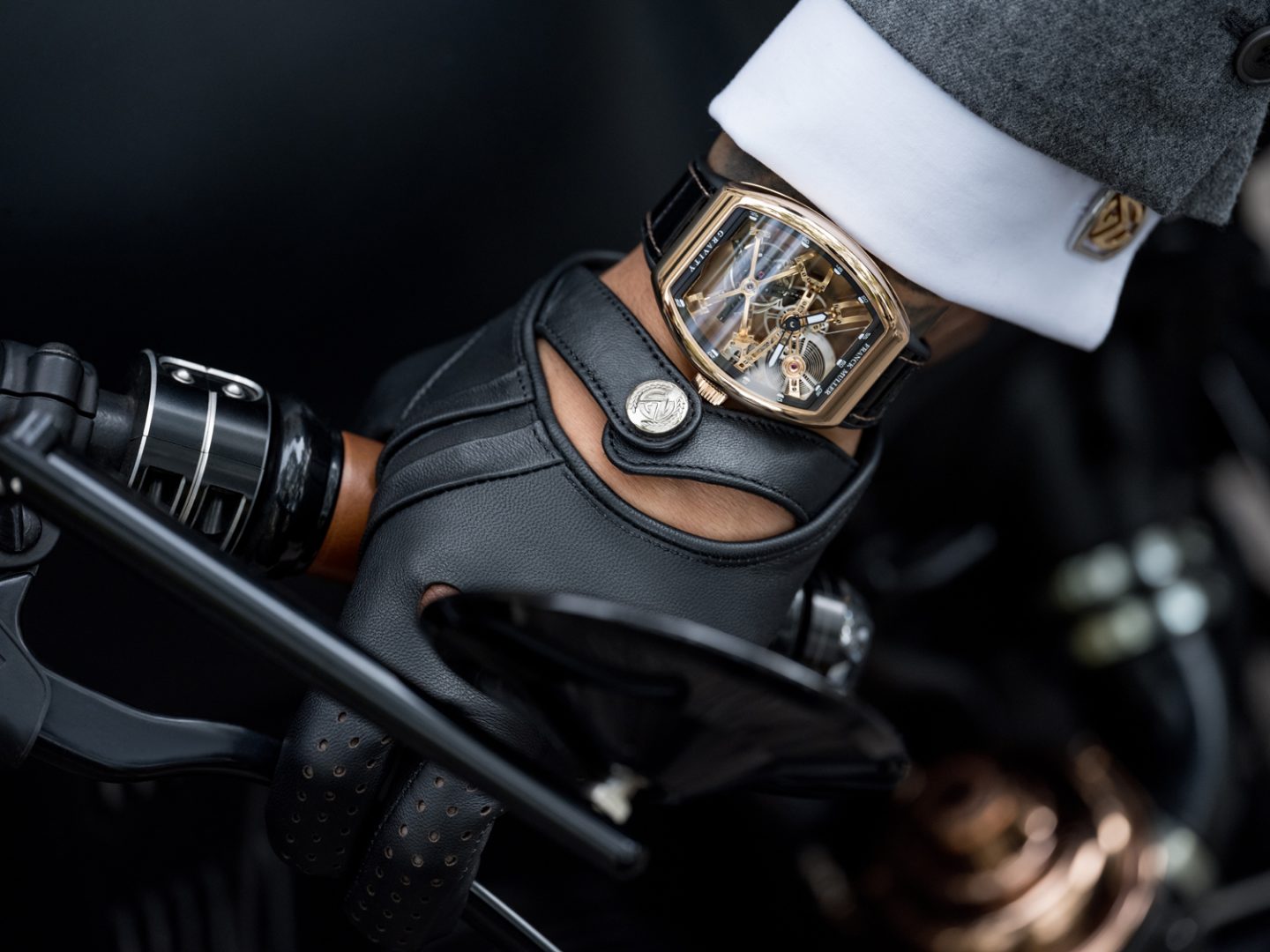 The GFX100 was used as a dedicated video camera, utilizing all of its features to create the most cinematic look possible. The color reproduction is outstanding, picking up even the motorcycle's finest details and textures.
I love the quality and look of 4K video! With the added five axis integrated body stabilization, my footage came out nice and smooth.
The GFX100 films at Cinema 4K, recording in a 17.9 format, 4:2:2 / 10 bit, I absolutely love that look and cinematic style. The added F log gives me more latitude and full color correction control during the color grading process, matching the quality levels I was aiming for.
Back in the day, I loved the look of the Fujifilm I was using. The color separation, the skin tones, the right amount of contrast were the exact ones for my kind of image. So, I decided to test the in-camera ETERNA Film Simulation modes. The cinematic and retro look were still there, making this a great option for a same day edit kind of job.
The post-processing needed was just minimal. It also records Full-HD, with up to 120 frames-per-second, for perfect slow-motion footage. When you're shooting in adverse conditions, it helps to know that your gear is robust and can withstand the elements. Shooting in constantly changing lighting conditions can be very challenging.
At the end of the day, I feel that the GFX100 is the ideal tool for my multimedia productions and it perfectly found its place at my creative toolbox.
You can check more pictures from this project here.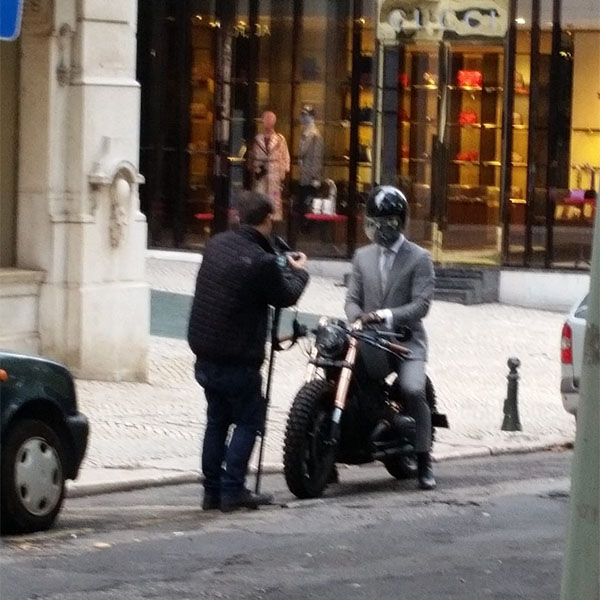 Credits​ & Special Thanks
Very special thanks to to those who so much contributed to this project:
Franck Muller Creative Director/Brand Manager Portugal – Nuno Laginha, Jewelry & Watches – Torres Distribuição, BMW Motorcycle – Bandit Garage Portugal, Helmet – Bitwell, Suit – Alfaiataria Lusa, Shoes – The Baron's Cage, Custom Special Edition Gloves – Venegasi Jackets, Cameras – Local/Space – Raw Culture Bairro Alto
And of course to all the team: João Carlos – Photographer/Director/Cameraman, Editor/Cameraman – Pedro Davim, Assistant/Post Production – Petko Angelov, Cameraman – Martim Vidigal, Model – Rodrigo Castelhano, Styling – Miguel Velosa, Styling assistant – Silvie de Pina.
FUJIFILM GFX100
FUJIFILM XT3
FUJIFILM X-H1
ZHIYUM CRANE 3 Lab Gimbal
ZHIYUM Monopod
3 Legged Thing Monopod
WESTCOTT Ice Light
WESTCOTT Flex
Profoto A1
Profoto B1
Profoto B10
Profoto B2
Shoulder Rig
Light Tripods
Colored Light Filters
SANDISK Memory Cards
Black Background Cloth