First Impressions of the new Fujifilm X-H1
I enjoy the challenges of taking on a new and different subject matter at each shoot. This week was no different, my setting is the beautiful Quinta das Carvalhas in Portugals horse country Goleaga.
My main subjects are Bentley, Chacko, Domino, Mr. Blue, Bill, Danny, Janice, and Toby and Diogo Galvao and Rafael Oliveira.
This gave the opportunity to test the new Fujifilm X-H1 camera, in a real life shooting environment.
---
---
Filming Horses in Golega Portugal
About a month ago I received a quick phone call and then an email from someone at FujiFilm, asking if I would be interested in giving a super Top secret project a test drive for a week. Little did I know, I would be pre-testing  FujiFilm new Hybrid video dedicated camera the Fujifilm X-H1.
The last couple of posts have been focused on the numerous different shoots  I conducted with the Fujifilm X-H1, and how I  really tested its versatility in a real-world working environment.
---
---
Ergonomics
Fujifilm X-H1 borrows much from the Fujifilm X-T2, but Fujifilm made a few key ergonomic improvements, starting with an even more robust construction using thicker magnesium.
The grip is larger, offering a more secure handhold similar to the Fujifilm GFX 50S grip, and it employs what we would now call a "regular" shutter button, compared to the threaded, vintage-style shutter release of the X-T2. The electronic viewfinder is also new, with a resolution of 3.69 million pixels, up from 2.36 on the Fujifilm X-T2.
---
---
…"Just apply a  LUT in the Fujifilm F-Log footage"…
One of my favorite features of the new Fujifilm X-H1 is the added F-Log that gives me so much more latitude and full-color correction control during the color grading process.
For  those of you who don't know what Log is, you can take a look to Fujifilm white paper about F-Log here.
When the F-Log mode is activated, the image becomes flat and desaturated, but you can still see it on a monitor. This should clue you in that Log recording is just standard video recording in the sense that all pixels display color and brightness information.
Log isn't raw! It's video!
However, it's a special way of capturing that maximizes the tonal range of a sensor.
---
---
Behind the scenes still of me just getting a feel for the light and taking a quick portrait of Diogo.
Sometimes the light is so stunning you just have to stop whatever you are doing and take the shot.
Results, below, a dramatic, eye-grabbing portrait that's reminiscent of cattle farmers from the early old west days.
---
---
Filming with the X-H1 as a dedicated video camera
I'm filming with the X-H1 as a dedicated video camera, utilizing all of its features to create the most cinematic look possible.
Fujifilm X-H1 films at Cinema 4K recording in a 17.9 format and with Full HD recording with 120 frames per second for perfect slow-motion footage .
This was one of the main features I wanted to really test, I hoped that the horses jumping and galloping would make for some cool footage…
---
---
Another thing that's great about the X-H1 is the fact that it's been designed for being used with larger lenses like XF 100-400mm f/4.5-5.6 R LM OIS WR Lens .
Its designed for Fujifilm X-series mirrorless cameras and provides a 152-609mm equivalent focal length range.
---
---
…"I feel that the Fujifilm X-H1 is the ideal tool for my multimedia productions and perfectly found its place my creative toolbox."…
---
---
The second part of my shoot consisted of shooting stills of the Horses and ponies, my crew and I set up a giant flannel black backdrop, I really wanted to have studio look and feel to the Horse Portraits.
---
---
I regularly have dedicated film and stills camera, in this case, I'm taking some stunning stills with GFX-5  and the 120 Macro. This is the perfect combination for my workflow  Maximum quality for my stills and quality stabilized images with my X-H1.
---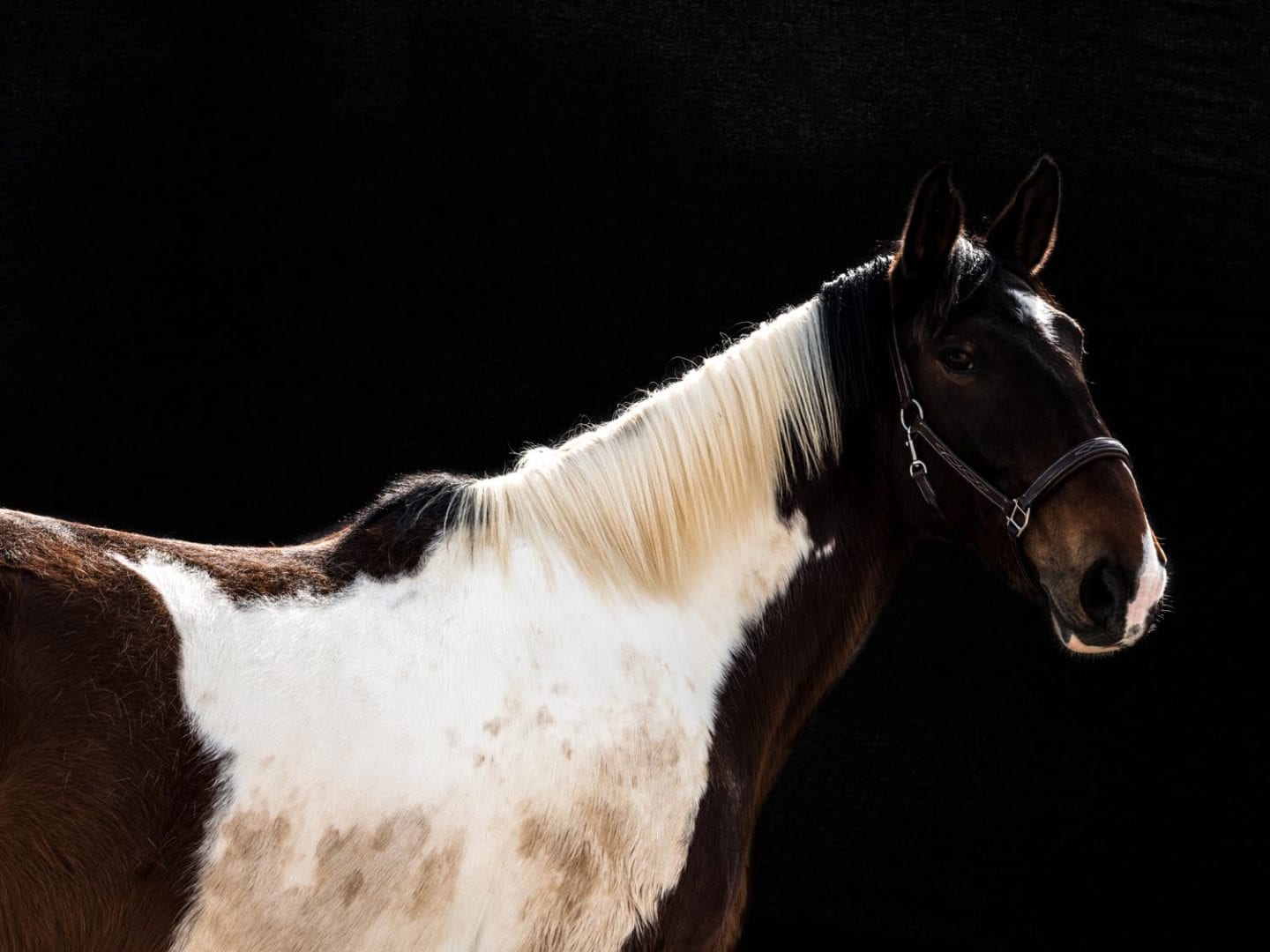 ---
For this series I've been using my Profoto B1 with the new Profoto Air TTL- F It's incredibly easy to work with all I have to do is switch it on and I'm ready.
The air remote is wonderful how stable it is and I have everything on the back so I can see exactly what I'm doing, controlling my light at my fingertips.
---
---
This is quite simple two light set up, I have two Profoto B1 off-camera flashes with Westcott Halo and Octabank Softbox, I kept the same placement of the light for all the fury beast portraits.
---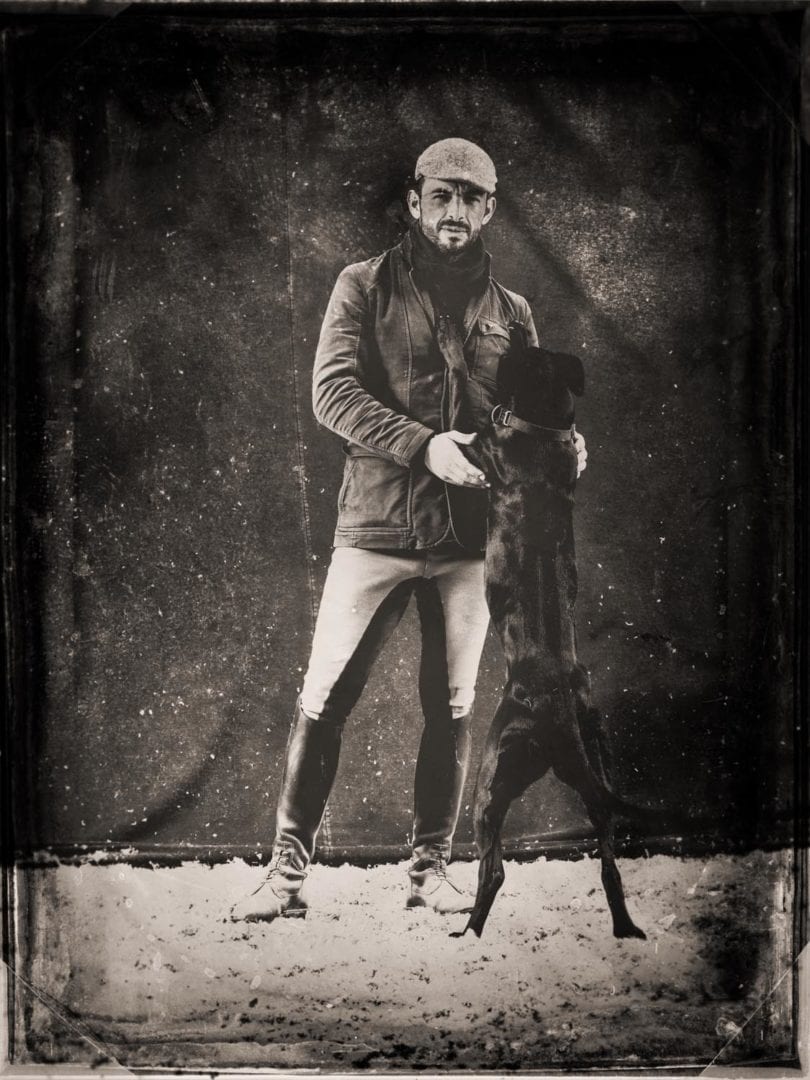 ---
CREDITS
Director  – Executive Producer  – DOP – Photographer  –  João Carlos yeah I do allot around here, I think I need a secretary.
Camera assistant – Video editor- Color-Grading – Graphics  – Pedro Davim he does a lot of other stuff also, he needs a vacation.
Photo Assistant  –  Still  Post  Processing  – Antonio Jose Almeida 
Camera assistant  Behind the scenes Camera – Joao Abel Ges.
Models – Bentley, Chacko, Domino, Mr. Blue, Bill, Danny, Janice, and Toby and Diogo Galvao and Rafael Oliveira.
Intern    – João Brás good luck scout out in the world,.
---
THANKS TO
Quinta das Carvalhas in Portugals horse country Golega
Diogo Galvao
Bazar do Vídeo  and SR Abel Chaves for  technical support  I have been a customer for more than 15 years,
Colorfoto  and Eduardo Lima for technical support they have been another close partner in my career.
Profoto for some of the lighting gear. always awesome
Innovafoto  for the technical support
[kkstarratings]