When you're given the opportunity to photograph a world-class athlete who is also Portugal's national climbing champion you don't hesitate.
One of the things I love the most about photography is that it has given me the opportunity to meet some extraordinary people. I'm excited to share my latest series of Portraits of the awesome André Neres.
Climber André Neres recently revalidated the national title of boulder, one of the variants of climbing that will be represented at the Tokyo 2020 Olympic Games.
André Neres, recently added his 17th national title (between difficulty and boulder).
VIDEO
Testing the new Profoto B10 Plus
Profoto has announced the new B10 Plus strobe, doubling the power of the B10 from 250Ws to 500Ws. It's a little longer than the B10, coming in at 9.3″ long vs 7″, but offers 10 stops of range, up to 1/50,000 sec, t.05 flash duration in freeze mode, and up to 100 meters wireless triggering.
A couple of days ago I had a visit from the postman, I had a surprise package from Innovafoto who are the Profoto Iberian Representatives.
I couldn't pass up the opportunity to photograph and really test the new Profoto mini powerhouse.
The Profoto B10 plus is a big big light in a small package. The B10 is the shape and size of a large size lens, it fits into any regular size camera bag, it's cordless, and lightweight, weighing in at 1.5kg. Also, it is compatible with all OCF accessories.
Although the B10 plus is small and compact, it really packs a punch, the B10 plus has the power of ten speed Lights, so they say, its twice the power of the B10, which should be enough to overcome almost any working conditions.
Searching for the perfect location
Because of timings and schedule, I wasn't able to photograph Andre Neres on location on a cliff side,  or dangling for his life on a mountainside, I was able to find through one of my friends the contact of this awesome space called VERTIGO climbing, I found the perfect space, it had all the makings of the perfect location for our shoot, a modern slick climbing facility with a cool hipster vibe, and the smell of sweat in the air. I have to give a Bigs thanks to the Team at Vertigo Climbing for letting me and my team shoot there.
I started the session with a simple one light set up, I used the Profoto B10 Plus and an Umbrella Deep Silver L with an Umbrella Diffuser, this helped create a beautiful soft light with fast and minimal setup time.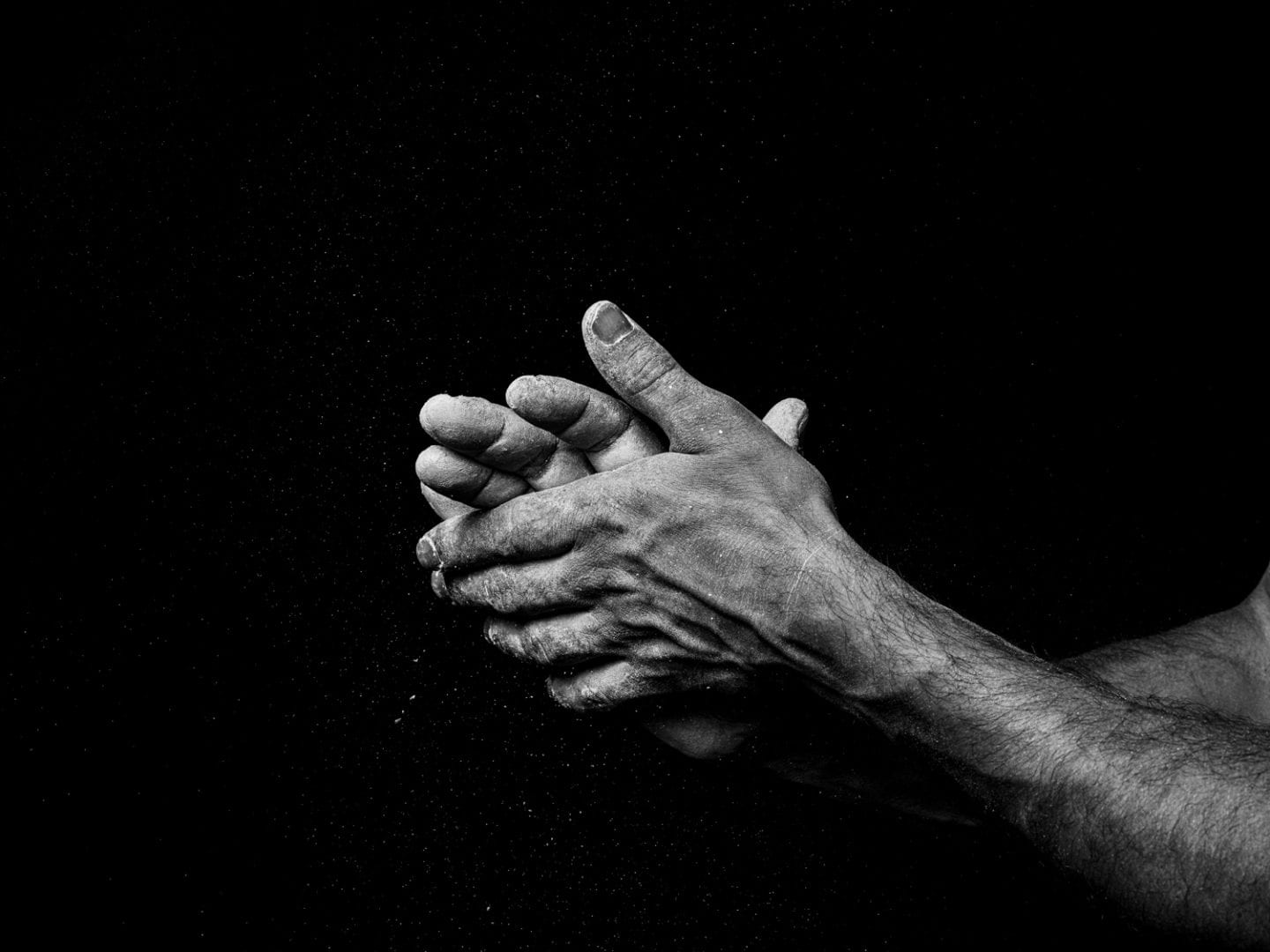 This was my lighting for the portraits and close-ups. On some, I had the light on the right on others on the left.

The B10 Plus and the rest of the family
I only had access to one pre-production B10 Plus, so this was the perfect opportunity to test it along with my classic Profoto B10 ( yep the B10 is already a classic)  and my A1 on and off camera flash. I also use the Profoto air remote for Fuji to be able to have HSS and TTL control. I'm taking stills using my Fuji film GFX 50 S with 32-64 f4 Fujinon Lens.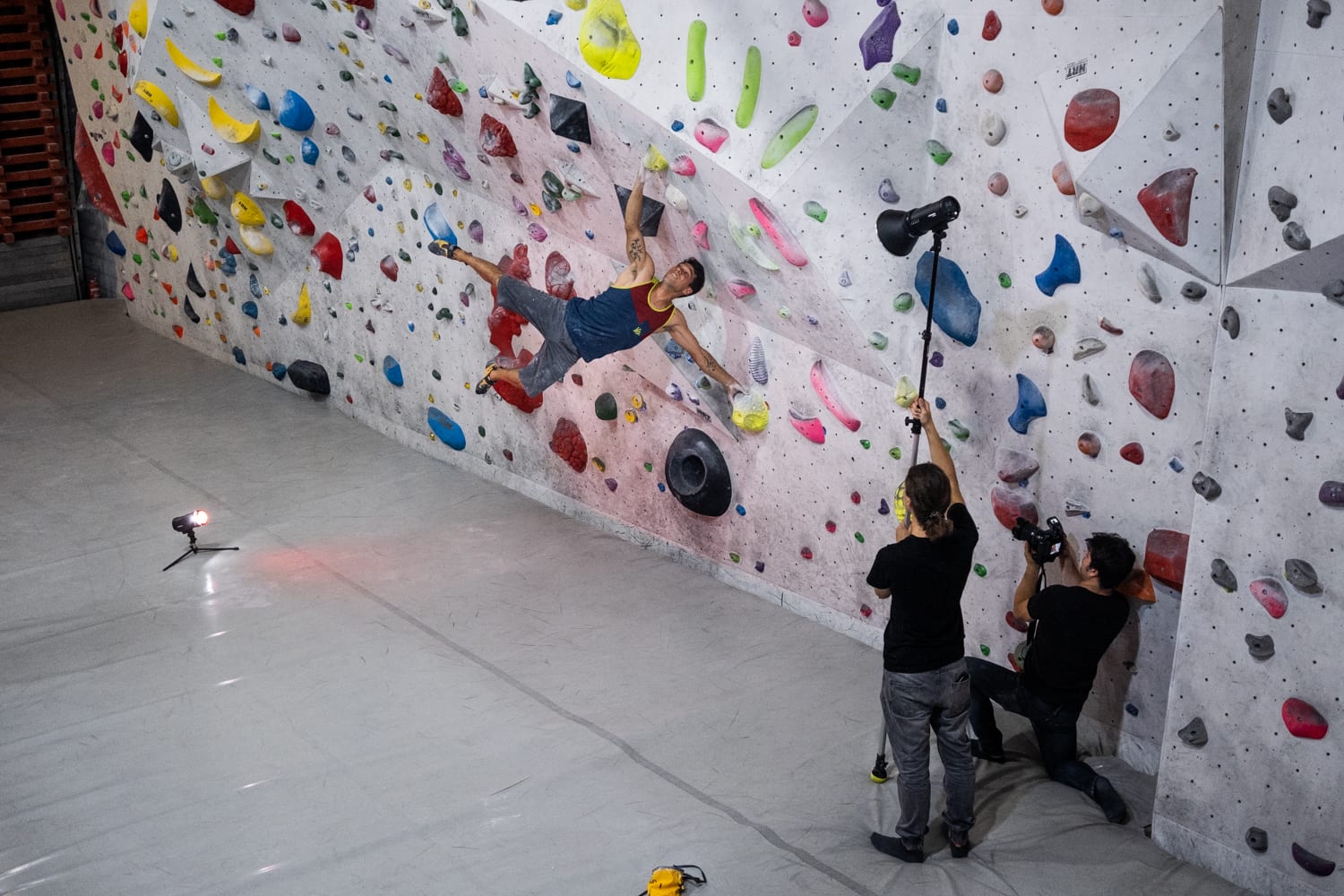 Continuous light for Video
The B10 is more than just a flash that I use to create dramatic stills with. It's also a continues light, that can be used to light both stills and video. It's flicker-free and dimmable. Adjustable color temperature makes it easier to blend with ambient light. With all this said the B10 at first look is perfect for the modern filmmaker like me, who shoots both videos and stills.




For those of you who want to know more about Profoto B10 plus's tech specs here is some info:
Maximum power: 500 Ws
Power control: 10 stops
Flash duration t.5: 1/50,000 to 1/1300 sec
Recycle time: 0.05 to 2.5 sec
Colour temperature: 5600K
Flash-ready indicator: Audio
Reflector: 3.9″ / 9.91 cm fixed
Modeling light: LED
Modeling light color temperature: 5600K
Wireless frequency bands: 2.4 GHz
Wireless range: 100.6 m (330′)
Interface: USB Type-C
Battery: 14.4v lithium ion
Capacity: 3000mAh
Flashes per charge: 200 (full power)
Recharge time: 1.5 hours
Dimensions: 9.9 x 23.6cm (3.9 x 9.3″)
Weight: 1.91kg (4.2lb)
Overall, it looks very similar to the B10, just a little longer. So, you might say it's about the size of my GFX 120 mm lens with the lens hood on, the B10 is the same size of the lens without the lens hood.

The Profoto B10 Plus Kit, It is very similar to the B10 one.
B10 Plus is just a bit longer than the B10 it utilizes the same battery as the B10.
Gear List
Fujifilm GFX 50S with grip;
FUJINON LENS GF32-64mmF4 R LM WR;
Profoto B10, B10Plus, and A1;
Profoto OCF snoot and OCF color gels;
Profoto Deep Umbrella L + Diffuser.
Magnum Reflector
AirRemote TTL for Fujifilm;
BlackRapid Cross shot;
Sandisk SD Cards;
Lightstands;
ThinkTank Naked Shapeshifter 17 V2.0.
3Legged Thing Monopod
Credits
Big thanks to Pedro Davim for the behind the scenes video and my assistant Petko and my friend and talented photographer  Martim Vidigal for help on the shoot day and some of the behind the scenes stills in the post.
for more info about Climbing  VERTIGO CLIMBING CENTER
https://vertigoroco.wixsite.com/vertigo